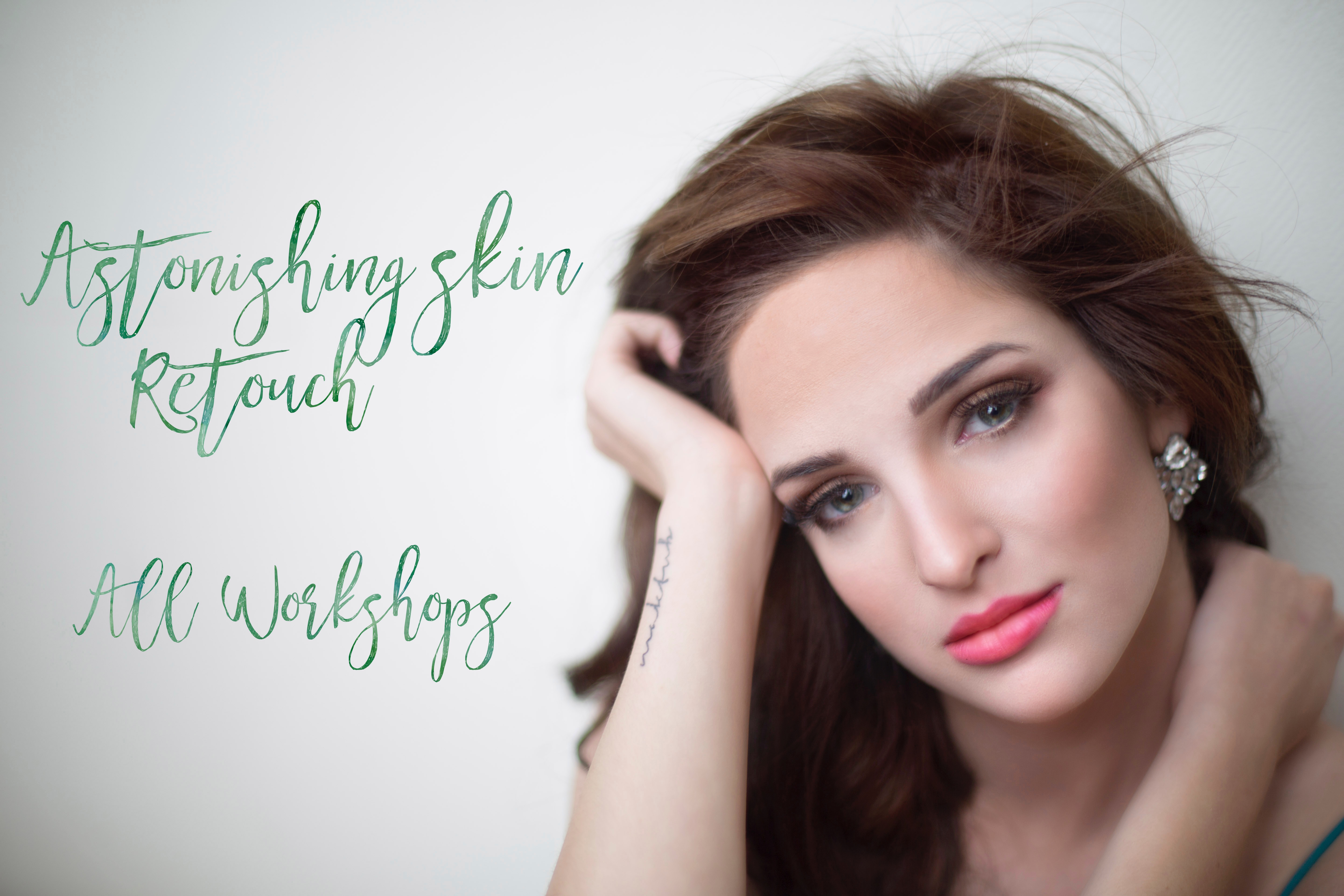 About the Workshop
This workshop is a bundle of ALL Wish Astonishing Skin Retouch workshops.
You will have access to EVERY skin retouch video when purchasing this course.
You might ask, "What happens when you come out with a new skin retouch workshop?"
Here is your answer....YOU GET THAT TOO!
When you invest in this complete class, you will have access to all Astonishing Skin Retouch videos.
HOW COOL IS THAT?
---
How many workshops should I expect to receive.
A new retouching workshop will be added anywhere from 2-4 times a month.

You are guaranteed at least 24 retouching workshops.
---
What Platform is this workshop taught on?
In this class I use Photoshop CC, but can be applied to any Photoshop version of CS5 and higher.
WISH RETOUCH
The action set that is included in this course is a fantastic, all-purpose retouching set.
With a variety of actions to create multiple effects, colors and looks it will leave you wanting nothing else in a retouching action set.
The skin smoothing action is perfect for retouching skin, but maintaining the texture integrity.
What is included in the Wish Retouch Action set?
3 Skin Retouching Actions
5 Eye Retouching and Enhancing actions with a variety of colors and options
4 Lip and Teeth acting with multiple color options for lip shades.
4 additional skin actions that enhance the tone of the skin
5 hair actions to boost the color and highlights of the hair.